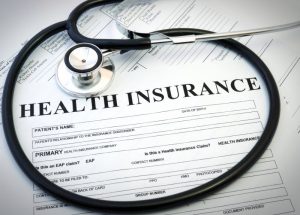 As you approach the last quarter of the year, you're looking to shore up different aspects of your life. Your dentist in Las Cruces says one of the things that should be high on your priority list is visiting for preventive care. As you continue reading, you'll learn why these appointments are so important and why time is of the essence when it comes to visiting your local professional.
Benefits of Preventive Care Visits
It's recommended that you visit your dentist for preventive care every six months. Here are some of the benefits of these appointments:
Cleaning – During your visit, your dental hygienist will clear away the harmful plaque and tartar in your mouth, and this contributes to better oral health.
Examination – Typically, you'll receive two examinations – one from your hygienist and a final assessment from your dentist. The two sets of expert eyes will be able to identify any signs of oral or jaw issues.
Communication – You're also able to talk about any dental problems concerning you while at your visit, and you can feel comfortable in knowing that the professionals will provide listening ears and solutions.
Learning Opportunity – A preventive care visit is also an excellent opportunity to learn more about what you can do to improve your oral health.
Cost Savings When You Visit!
Along with providing an avenue for communication, learning and receiving expert care, preventive care visits save you money. That's because insurance companies will typically cover up to 100% of the costs of preventive care.
As treatments become more complex and costs rise, though, your out-of-pocket contributions increase as well. However, when you visit your dentist semi-annually, many problems that could become far worse, can be addressed early.
Don't Waste Your Benefits!
Although your dental insurance is a great asset to have, it can only be effective if utilized. Most carriers will renew coverage at the beginning of the year, so if you don't take advantage of your chance to visit by the end of the year, you'll suffer two losses:
You won't receive the care that you need.
It will amount to money being left on the table.
Since September is National Gum Care Month, this is a great time to recommit to your oral health and take advantage of your dental insurance by contacting your local dentist to schedule a preventive care visit. Your path to excellent dental wellness starts here!
About the Author
Since earning his Doctor of Dental Surgery degree, Dr. Ramon M. Ortiz has remained a student of dentistry. Thus, he is able to stay current with the latest changes and technological advancements in the field. Additionally, he mentors future dentists through his involvement with the Scottsdale Center for Dentistry in Scottsdale, AZ. Dr. Ortiz also shares his wealth of information with his patients so they can experience the absolute best in dental health. He practices at Painted Skies Dental Center, and he can be reached for more information through his website.