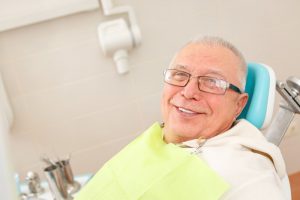 Dental implants in Las Cruces offer a way to restore missing teeth using surgically inserted posts that attach to the underlying jawbone. They provide a sturdy foundation that supports the entire facial structure and prevents a host of unwanted issues like premature aging and bone loss while allowing patients to enjoy the quality of life they once had. For implants to be as effective as they can be, though, requires that they be cared for properly. As you read on, you'll learn the ways to do that.
Avoid Tobacco Usage
Any form of tobacco usage can be detrimental to the longevity of your dental implant. One of the reasons is that the toxins dry your mouth and sockets, which makes the environment more vulnerable to infection. This, in turn, can cause your implant to unseat.
Prolonged smoking or chewing of tobacco can also lead to gum disease, which can cause the soft tissues to shrink and leave the implant susceptible to dislodging as well.
Get Treatment for Teeth Grinding (Bruxism)
Bruxism is a serious condition that involves grinding your teeth when stressed or while you sleep. It can be detrimental to the longevity of your implant because of the unnatural pressure that's applied. Not only can it cause your implant to come loose but can also wear down the enamel on your natural teeth, leaving them more vulnerable to infection.
Practice Excellent Oral Hygiene
Another way to extend the life of your dental implant is to practice excellent oral hygiene. Here are the two main practices that you should engage in:
Brushing your Teeth – Brushing your teeth helps to agitate and remove the majority of the debris and bacteria that cling to your digits using the back-and-forth action of your toothbrush.
Using Dental Floss – To clear away the remaining bacteria that hide between your teeth, you'll need to use dental floss. The flexible material allows you to get into the harder-to-reach areas that your toothbrush can't address.
Choose Healthier Food Options
The types of foods you eat also play a role in how long your implants will last. That's because bacteria – the main antagonists of oral health – are more attracted to processed foods that contain a host of sugars. Thus, choosing to eat more natural foods like fruits and vegetables help to create a healthier environment inside your mouth.
Maintain Regular Visits to Your Dentist
Finally, when you visit your dentist for preventive care at least two times a year, you are able to stop any developing problems before they pose a major threat to your dental implants. The expert eyes of your dentist will spot the issues and he or she will then work with you to develop a plan of action.
Having the ability to once again live a normal life is essential to your happiness, and dental implants offer a way to achieve that. By applying the above tips, you can ensure that you'll enjoy your restorations for years to come.
To learn more about the dental implant process, reach out to your dentist today.
About the Author
A lifelong student, Dr. Ray Ortiz is an expert in the field of dentistry who still remains hungry to learn more. Thus, he pursues continuing education hours while acting as a mentor at the Scottsdale Center for Dentistry. Dr. Ortiz helps patients regain confidence and functionality with dental implants at Painted Skies Dental Center and can be reached for more information through his website.