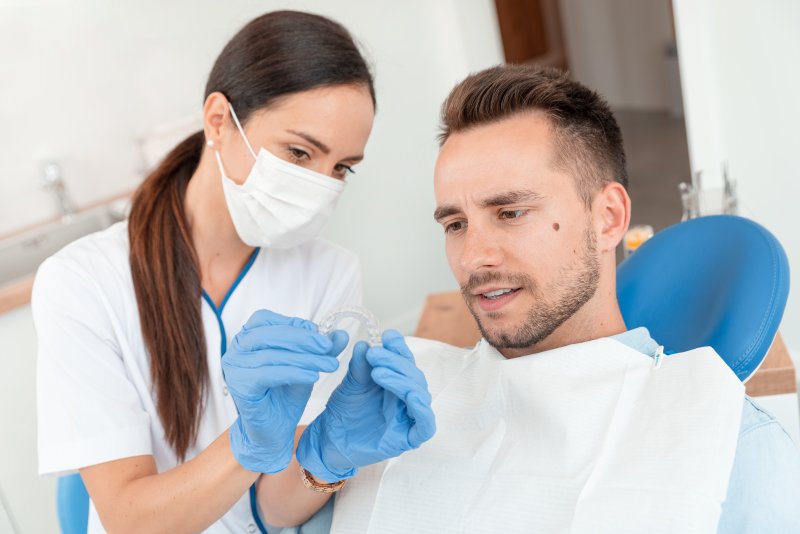 Are your teeth misaligned? Fortunately, you have several different options when it comes to correcting alignment issues. You don't necessarily need to be sporting metal brackets and wires to get the smile you've always dreamed of. Invisalign uses a series of clear aligners to slowly shift your teeth into their rightful locations. However, you don't want just anyone to be responsible for the future of your smile. Here are some things to look for when choosing the right Invisalign provider for you.
Experience and Training
When you are altering the alignment of your teeth, you want to ensure that your dentist has a bunch of experience and additional training in this area of the field. Look into the different types of continuing education that your dentist has completed and from which organizations. You will feel much better about putting your smile in someone else's hands if you are confident that they're knowledge is up to date.
Dental Associations and Boards
When dentists are actively involved in professional organizations, they are given additional educational opportunities and more respectable credentials. They are held on an even higher standard than usual. This is just one of the many ways that they can show that they are committed to their work.
Patient Reviews
You wouldn't want to go to a restaurant with poor reviews, so why would you go to a dentist that does. To gain more insight into what you can expect during your Invisalign treatment from a particular dentist, check out their online reviews. If you see plenty that are detailed and positive, this is an excellent sign.
Before and After Photos
Take a look at some before and after photos of Invisalign treatment from the dentist in question. You will want to feel confident about your smile once your treatment has concluded. This is a great way to view the work of the dentist you are considering.
Schedule a Consultation
You don't have to decide whether or not you will start treatment with a dentist right away. First, you will attend a consultation with them. This is a great time for you to ask questions about fees, credentials, or anything else you want to know.
When you are putting your smile in someone's hands, you want to make sure they're the best match for you. By looking for the things listed above, you can find an Invisalign provider that's right for your smile!
About the Author
Dr. Natalie Ortiz is an experienced dentist who has been working in the field for well over two decades. She earned her dental doctorate from Creighton University and has completed many continuing education courses to keep her knowledge and skills sharp. She is especially focused on Invisalign and new technologies, like CEREC and digital scanning with iTero. Currently, she is a proud member of the American Dental Association, New Mexico Dental Association, and Spear Education. For more information on Invisalign or to schedule a consultation at her office in Las Cruces, visit her website or call (575) 521-8720.