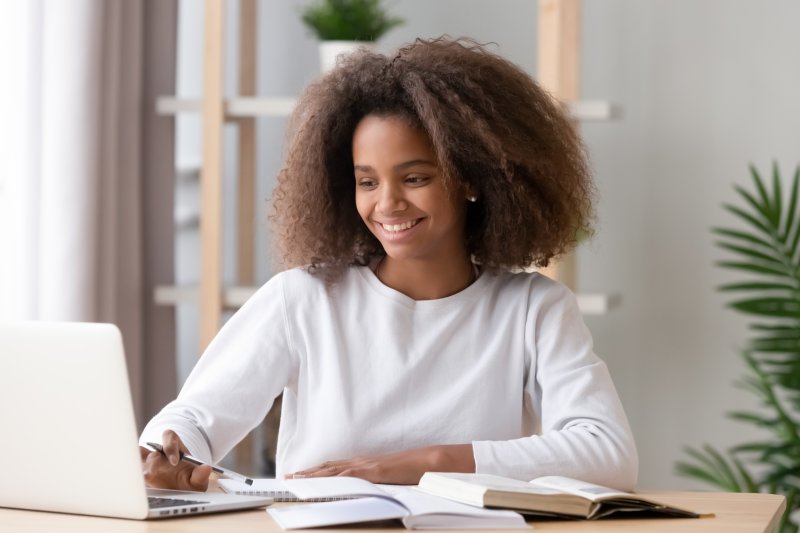 Everyone wants to see their child do well while in school. There are numerous different factors that play a role in helping your child earn good grades. One of the things that you might not initially think of is their oral health. However, the truth is that the healthier your child's smile is, the more likely they are to do well in their classes. Read on to learn why this is the case and what you can do to ensure that your child is keeping up with their dental health.
How Does Oral Health Affect Your Child's Academic Success?
There are a few different ways that dental health can affect your child's performance in school. Here are just a few of them:
Fewer Absences
If your child is dealing with some dental problems, it's likely that they will need to be taken out of school more often in order to have them treated. The more days of school they miss, the more likely they are to fall behind and not achieve the high grade that they are striving for. By staying on top of their oral health, your child will be more likely to attend school and excel.
Fewer Distractions
When your child is experiencing a dental issue, it can be both inconvenient and painful. It's difficult for them to focus on school assignments and homework when they are dealing with a nagging toothache. By catching issues before they become serious, you can prevent them from taking a toll on your child's success in school.
Improved Self-Esteem
It's not uncommon for kids and teens to feel self-conscious about how they look as they are growing. This includes the appearance of their smile. When a child has low self-esteem, they are often times more likely to distance themselves from other students and even refrain from participating in class. By addressing alignment issues or cosmetic imperfections in their teeth with their dentist, you can help them achieve a smile that they're confident to show off when they're in the classroom.
How to Help Your Child Have a Healthy Smile
Encourage them to always brush twice and floss once a day. This is a crucial step to prevent tooth decay, gum disease, and other oral health issues.
Schedule a dental appointment every six months for a cleaning and checkup. The dental team will remove any plaque and tartar and check for preexisting issues. This way, they can be treated before becoming serious and impacting your child's education.
Stock up on tooth-healthy foods. Try snacks like salted almonds, baby carrots, cheese, yogurt, and apple slices. Limit the consumption of starchy snacks and sugary beverages.
Dental health affects your child's academic performance more than you think. By using the steps listed above, you can help them to maintain a healthy smile and keep their grades up!
About the Practice
At Painted Skies Dental Center, you have two skilled dentists providing high quality dental care to their patients in Las Cruces. Dr. Ramon M. Ortiz has spent much of his time furthering his education and enjoys volunteering as a mentor at the Scottsdale Center for Dentistry in Scottsdale, AZ. Dr. Natalie J. Ortiz earned her DDS from Creighton University School of Dentistry and has attended a variety of prestigious continuing education courses. For more information on children's dentistry or to schedule an appointment for your child, visit their website or call (575) 521-8720.