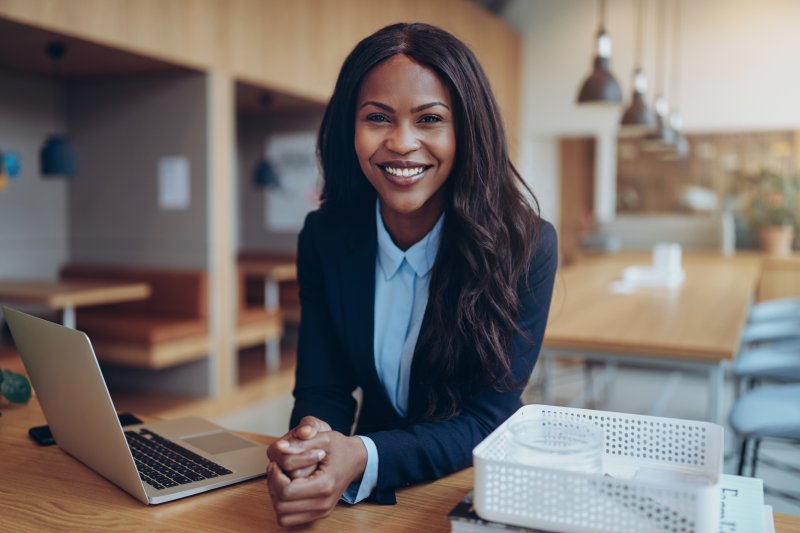 Everyone wants to feel great about the appearance of their smile. The good news is that we now live in a world where you don't need to settle for a smile that you aren't proud to show off. There are all sorts of different cosmetic dental treatments out there that can help you to achieve the smile of your dreams. Everyone sees beauty in their own way, but there are some traits that people commonly see as beautiful. Continue reading to learn some popular ones from a dentist in Las Cruces.
White Teeth
It is normal for your teeth to become discolored over time. This can happen for a variety of reasons including using tobacco products, consuming pigmented beverages, and just aging. However, this is still something that many people are self-conscious about. Fortunately, there is a solution. You can leave the dental office with a brighter smile after opting for teeth whitening or porcelain veneers.
Healthy-Looking Gums
In most cases, healthy gums appear to be firm and pink. If you notice that your gums are red, swollen, or bloody after you brush or floss, this could be a sign that you have periodontal disease. This is an infection of the soft tissue that holds your teeth into place. This can be prevented with regular brushing, flossing, and dental visits.
Correct Bite
There are all sorts of different bite issues that can occur. They include overbites, crossbites, underbites, and open bites. Generally, these issues are not seen as cosmetically appealing, and they can make it more difficult for you to eat your favorite foods. This can be corrected through orthodontic treatment, like Invisalign clear aligners.
Correct Spacing
When teeth are properly spaced apart, they barely touch each other. If they are too close, they become overcrowded. When they're too far apart, gaps can emerge. Both of these issues can be fixed with Invisalign clear aligners. If you only have small gaps in your smile, they may be fixable with porcelain veneers or direct bonding.
Gums to Teeth Proportion
In order to have strong teeth, you need to have healthy, supporting gum tissue. However, many people feel like their smile appears to be too "gummy." This isn't usually an oral health issue but can take away from one's confidence. If this is the result of undersized teeth, this may be corrected with the use of porcelain veneers. There may be other treatments that can help as well. Discuss your concerns with your dentist.
Having a beautiful smile can mean many different things depending on the person. If you aren't confident with the way your teeth look, talk to your dentist. This way, you can come up with a plan that is right for you!
About the Practice
At Painted Skies Dental Center, you have two skilled dentists providing high quality dental care to their patients in Las Cruces. Dr. Ramon M. Ortiz has spent much of his time furthering his education and enjoys volunteering as a mentor at the Scottsdale Center for Dentistry in Scottsdale, AZ. Dr. Natalie J. Ortiz earned her DDS from Creighton University School of Dentistry and has attended a variety of prestigious continuing education courses. For more information on cosmetic dentistry or to schedule a consultation, visit their website or call (575) 521-8720.