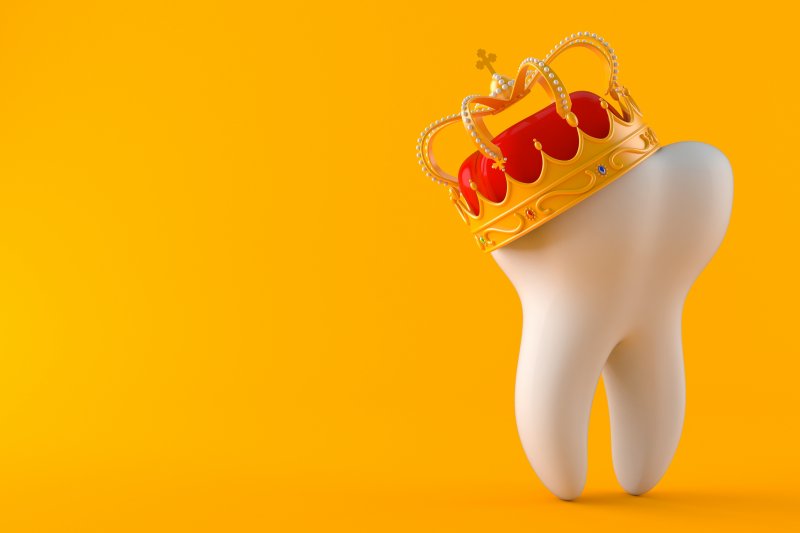 A dental crown is a type of tooth restoration that protects a damaged tooth from becoming harmed. Because the crown is hollow on the inside, it is able to tightly fit over a compromised tooth and prevent future damage. While dental implants are very durable, they are not meant to last forever. They need to be replaced eventually. Read on to learn more from a dentist in Las Cruces about the benefits of dental crows, how long you can expect yours to last, and what you can do to increase its lifespan.
The Benefits of Dental Crowns
Dental crowns are an excellent option that help to preserve the integrity of damaged teeth. Here are just a few of their outstanding benefits:
Relieves Pain: If you have a damaged tooth that is causing you pain or sensitivity, a dental crown may be able to help by preventing exposure to extreme temperatures and pressure.
Appearance: Crowns are customized to be the exact size, shape, and color needed to blend in with the rest of your smile. This means that it can correct discoloration, staining, chips, misshapen teeth, and much more.
Minimally Invasive: There is no need to get worked up and nervous about this procedure. Having a dental crown placed can be done in just a few weeks. It is relatively simple and painless.
How Long Do Dental Crowns Typically Last?
For most people, dental crowns last anywhere from 5 to 15 years. However, this varies significantly on a number of different factors, including lifestyle choices, oral hygiene, bad habits, and where the crown is located in the mouth. Your crown will endure some wear and tear over time, but this happens a lot faster without proper care. Crowns that are cared for properly can last upwards of 25 years as long as the support tooth remains healthy.
How Do You Get the Most Out of Your Dental Crown?
To give your crown the best chance of lasting a long time, be sure that you are taking the following steps:
Excellent Oral Hygiene: You need to brush twice and floss at least once a day in order to remove food debris, plaque, and bacteria from building up on your gums, teeth, and crown.
Cut Out Bad Habits: Don't chew on ice, pens, or your fingernails. You could be putting your crown in harm's way.
Fight Against Bruxism: Do you have a tendency to grind or clench your teeth. Talk to your dentist about this issue. You don't want to end up damaging your crown or teeth.
See Your Dentist: By seeing your dentist regularly for checkups, they can confirm that your crown is still in good shape.
Dental crowns may not be indestructible, but they can last a while with proper care. But using the tips listed above, you can show off your beautiful, restored smile for many years to come.
About the Author
Dr. Natalie J. Ortiz is an experienced dentist who has been working in the field for more than a decade. She earned her dental doctorate from Creighton University School of Dentistry and is committed to continuing education in order to keep her knowledge and skills sharp. To learn more about dental crowns or to schedule an appointment, visit her website or call (575) 521-8720.