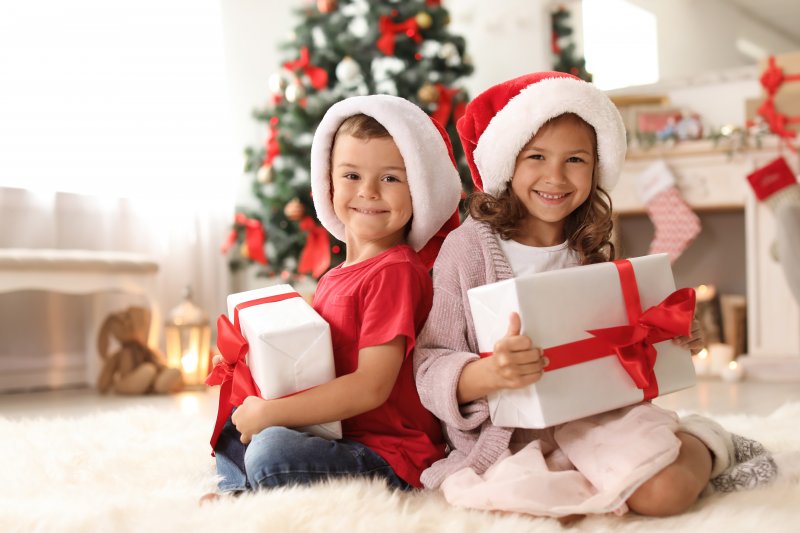 Christmas time is nearly year! Whether you are preparing for the exciting day by stringing lights around the house, making some gingerbread cookies, or popping in some of your favorite old Christmas films, tis the season to look forward too! However, all of the sugary candy that ends up in your child's stocking isn't great for their smile. But this doesn't mean that you need to cut out fun treats all together. A dentist in Las Cruces suggest some alternative stocking stuffers that won't wreak havoc on your kids' teeth.
New Toothbrushes
What time is better for getting your child a new fun toothbrush than Christmas? With so many holiday treats around, your kids' teeth are already at risk, making this a great time to reinforce proper brushing habits. There are many different options available for kids. You could pick their favorite color, character, and even toothbrushes that play songs for the appropriate brushing time. Take a look online or at your local grocery store.
Yummy Dental Products
Whether it's toothpaste, floss, or mouthwash, there are all sorts of fun flavors out there for kids. If the strong minty flavor of a typical toothpaste is too much for your child to handle, you can find fun flavors like strawberry and orange instead. When you choose a toothpaste or mouthwash, be sure it contains fluoride and has the ADA seal of approval. This ensures that the product is safe and effective at keeping your children's teeth healthy. Remember that children under the age of six should not use mouthwash.
Sugarless Sweets
No one wants to go through Christmas without any sweets – especially kids! Instead of choosing sugary candies that will stick to their teeth and cause cavities, purchase some sugarless gum or sugar-free lollipops. Not only will they not cause cavities, but they will also increase saliva production which helps to keep their smiles clean!
Healthy Snacks
Not all snacks are harmful for teeth. Instead of starchy snacks like crackers or chips, throw in some salted nuts, string cheese, yogurt, or high fiber fruits like apples and pears. These snacks have all sorts of benefits for your kids' smiles!
Children's Books
There are all sorts of fun children's books out there that help to encourage good brushing habits. After all, reading is great for your child's development, so why not bring the two together! Find books that teach them about good oral hygiene, visits to the dentist, or the tooth fairy.
This holiday season, your kids' smiles don't have to suffer. Try some of the stocking stuffers above so your family can start the new year cavity-free!
About the Author
Dr. Natalie J. Ortiz is an experienced dentist who has been working in the field for more than a decade. She earned her DDS from Creighton University School of Dentistry and is committed to continuing education. For more information on keeping your child's smile happy and healthy or to schedule an appointment, visit her website or call (575) 521-8720.