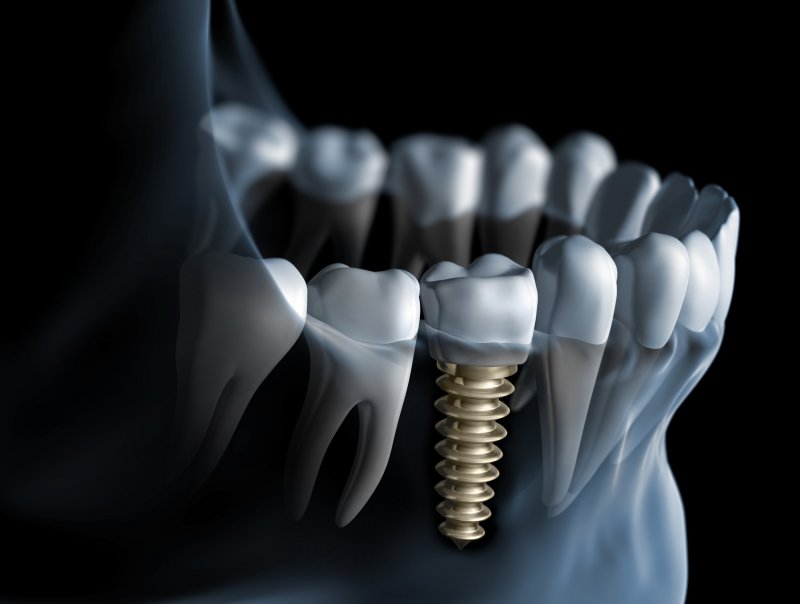 Whether you are considering dental implants for the first time or you are getting tired of the drawbacks that come with dentures, this is a big decision to make. The cost of dental implants is quite and investment, so you may be asking yourself if they are really worth it. That's why a dentist is here to help you get to the bottom of it. Read on to learn more about some of the priceless benefits of implants so you can decide whether or not they are worth the price.
What Are the Benefits of Dental Implants?
You need to know all of the advantages of the procedure so you can decide whether or not it is a worthy investment for you. Here are just some of the many benefits:
Easy to Maintain: When you have dental implants, you won't need to worry about adhesives or soaking solutions like you do with dentures. Instead, you should take care of them how you would treat your natural teeth. Regular brushing, flossing, rinsing, and dental visits are a must.
Comfortable: You have probably heard that dentures aren't the most comfortable, especially if they aren't fitting how they used to. However, implants feel like your natural teeth do once they fully heal. It's easy to forget that they aren't your real teeth.
Keeps Bone Healthy: Dental implants are the only tooth replacement option that maintain the integrity of your jawbone. This is because they replace the root of your missing tooth, and therefore provide stimulation when you bite and chew.
No Limited Menu: It can be difficult to eat some of your favorite foods when you are missing teeth or have dentures. Fortunately, this isn't an issue with dental implants. Once they have fully fused to the jawbone, you won't have any eating restrictions.
Longevity: Dental implants are a permanent tooth replacement option. If you are taking care of them properly, they can last upwards of 25 years and even for the rest of your life. Dentures and bridges need to be repaired and replaced periodically.
Are Dental Implants Worth the Cost?
Lots of people are nervous when they first see how much of an investment dental implants can be. However, it is important to break it down and think about what you will save in the process. In fact, you may even end up saving more in the long run because they are so long-lasting. Other tooth replacement options don't offer the same benefits, like preventing bone loss, and you are likely to be spending more on routine repairs and replacements. In the end, lots of patients find that dental implants are absolutely worth the cost because having their smile back is priceless.
If you aren't quite sure if dental implants are the best tooth replacement option for you, talk to your dentist! They will be able to let you know if you'd make a good candidate. This way, you can discuss your individual needs so you can choose something that is right for you. You'll have your smile back in no time!
About the Author
At Painted Skies Dental Center, you have two skilled dentists providing a wide variety of services, including dental implants, to their patients in Las Cruces. Dr. Ramon M. Ortiz has spent a great deal of his time furthering his education and enjoys volunteering as a mentor at the Scottsdale Center for Dentistry in Scottsdale, AZ. Dr. Natalie J. Ortiz earned her DDS from Creighton University School of Dentistry and has attended a variety of prestigious continuing education courses. For more information on dental implants or to schedule an appointment, visit their website or call (575) 521-8720.