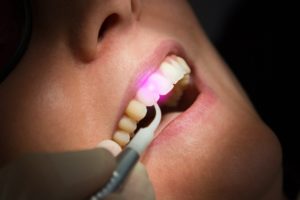 You probably don't spend much time thinking about them during the day, but your teeth are invaluable to life as you know it. They are designed to serve you for decades with the right care over the years, like maintaining your oral hygiene at home and visiting your dentist in Las Cruces at least twice a year. Believe it or not, your teeth are pretty amazing. Here are 7 awesome facts you might not know about your smile.
1. Your teeth are unique.
Just like your fingerprint, your teeth are completely unique to you. In fact, dental records can be used to identify human remains because even identical twins don't have the same teeth. Your tongue also has its own print that's completely different from any other.
2. Not all your tooth is visible.
About one-third of your tooth can't be seen from the surface. Instead, it's hidden under your gum tissue, which is another reason oral hygiene is crucial. Your gum health is equally important as that of your teeth, so take the time to floss every night.
3. You have 32 permanent teeth.
You have 32 permanent teeth: 8 incisors, 4 canine teeth, 8 premolars, and 12 molars. Most adults need to have their third set of molars (wisdom teeth) removed because their jaw is too narrow to accommodate them.
4. Enamel is the hardest part of the body.
Your enamel is the outermost layer of a tooth. It acts as a hard shell to protect the softer inner layers. It's comprised of primarily calcium and phosphate. Enamel is stronger than your bones because it also has specific proteins and crystallites.
5. Your enamel isn't invincible.
Although your enamel is the hardest part of your body, it isn't indestructible. It can chip, crack, and erode. The biggest threat to your enamel is tooth decay. You can help preserve it by brushing and flossing your teeth, eating a diet that's limited in sugars, and visiting your dentist regularly.
6. Yellow doesn't mean decay.
Your teeth will naturally turn yellow over the years because your enamel thins, causing more of your dentin to be visible. Not to mention, the foods you eat and drink, your oral hygiene routine, and certain bad habits, like smoking, can lead to discoloration.
7. Enamel doesn't grow back.
Unfortunately, once your enamel is gone, it's gone for good. It will not grow back, which is why it's important to preserve it. While the enamel won't replenish itself, your dentin continues to grow and change throughout your life.
Your teeth are important for more than just a beautiful smile. They are crucial to your overall wellbeing and quality of life. Take the time to keep your teeth strong and healthy.
About Dr. Natalie J. Ortiz
Dr. Natalie attended the Creighton University School of Dentistry. She has attended advanced training in many areas of specialty, including CEREC and Invisalign. She strives to help her patients achieve healthy, beautiful smiles using the latest innovations in dentistry. Contact our office today to schedule an appointment.