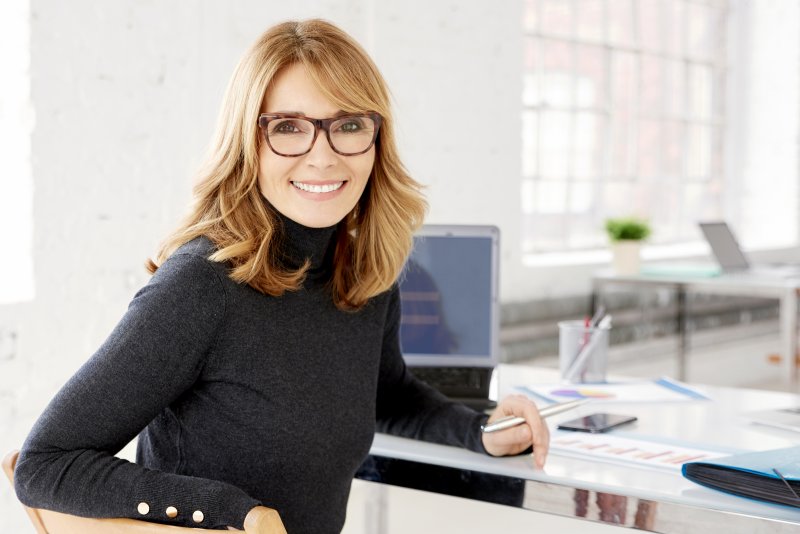 Between early morning meetings and late-night deadlines, every minute of your schedule as a busy professional is accounted for. Therefore, even if minor misalignment or severely crooked teeth hinder your confidence, it may seem like there simply aren't enough hours in the day to improve your smile. But what if you could discreetly straighten your teeth with fewer appointments and in a fraction of the time of traditional braces? Fortunately, a dentist in Las Cruces shares how Invisalign can do all that and more!
Professions Where Invisalign Can Be Beneficial
Did you know that a beautiful, straight smile is associated with positive attributes like success and trustworthiness? Additionally, it can boost your confidence, improve your first impression, and start a ripple effect of positivity in your workspace. So, it's hard to imagine a profession that wouldn't benefit from the powerful effects of Invisalign! Plus, Invisalign is designed to provide flawless results discreetly, so you can attend work dinners, conduct large meetings, or take company portraits without calling attention to your treatment.
6 Reasons the Busy Professional Should Choose Invisalign
While the virtually undetectable aligners are an obvious advantage for professionals, the benefits go beyond aesthetics. Here are six additional reasons Invisalign is the superior teeth-straightening solution:
The trays are entirely removable.
No pesky food restrictions.
Fewer follow-up appointments, which means less time out of the office.
Low maintenance cleaning means fresh breath and better overall oral health.
No annoying wires and metal brackets, which results in comfortable wear.
Achieve jaw-dropping results in an average of 12 months.
The Cosmetic Concerns Invisalign Can Correct
Do you feel insecure about crooked teeth? Have an improper bite? Struggle with noticeable gaps? Invisalign's clear aligners may be the solution you've been looking for! For over two decades, they have helped countless business professionals achieve gorgeous smiles that boost their confidence. Plus, they hold an impressive 96% satisfaction rate and are a safe, effective teeth-straightening solution.
Would you like to upgrade your smile without stepping back from your career? Then there is no time like the present to talk to your dentist about straightening your teeth with Invisalign!
About the Practice
At Painted Skies Dental Center, each member of the team is united behind their mission to provide a cheerful environment, comfortable care, and high-quality services that are second to none. Both Dr. Ramon Ortiz and Dr. Natalie Ortiz firmly believe in helping you achieve your unique smile goals with the latest techniques and personalized treatment plans. If you are interested in straightening your teeth with Invisalign in Las Cruces, visit their website or give them a call at 575-521-8720.