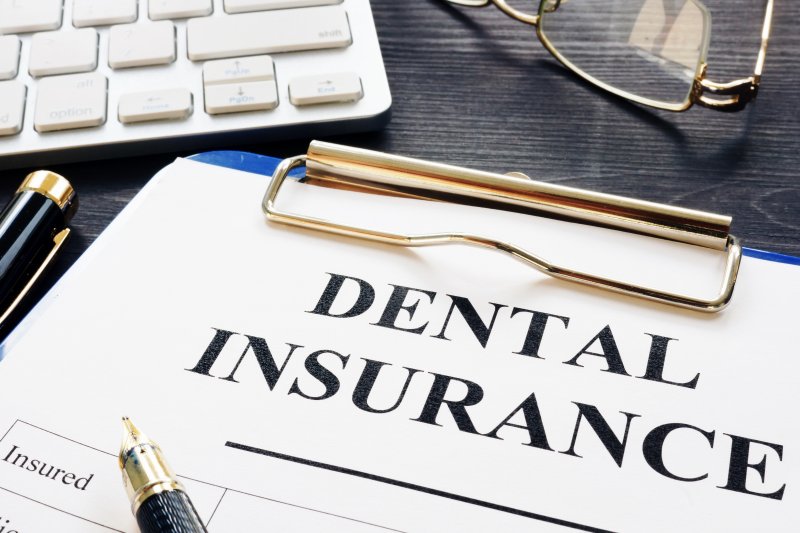 According to the Adults Oral Health & Well Being Survey, 42% of U.S. adults don't see a dentist as often as they would like. Unfortunately, a leading reason for this staggering statistic is cost. While the price shouldn't be the determining factor in getting treatment, it often is since a dental exam alone can range from $50 to $300. Fortunately, dental insurance can make high-quality dentistry affordable! If you currently have a dental plan but are having difficulty deciphering it, a dentist in Las Cruces is sharing four tips to help!
#1. Learn the Basic Terminology
Benefit period – This term simply references the length of time between the "effective date" and "end date" where you have coverage.
Co-payment – This is a flat fee that the patient is responsible for covering per visit or treatment.
Coinsurance – This is the percentage the patient pays after the insurance company has paid their fraction.
Deductible – Similar to auto or homeowner insurance policies, a deductible is the amount you pay out of pocket before your provider pays for any treatments.
Waiting period – This refers to the length of time you must wait until you are eligible for coverage. So, if you have a three-month waiting period for root canals, you need to wait until that timeframe ends before receiving coverage for that treatment.
#2. Utilize "100-80-50" Coverage
One of the distinct differences between medical and dental insurance is that dental plans are centered around preventive care. In other words, they expect you to come in every six months for treatment. Therefore, many policies cover 100% of diagnostic care, 80% of minor procedures, and 50% of major treatments. This is significant since your routine exams are covered, and a $400 filling can end up costing you only $80!
#3. "Out of Network" Doesn't Mean "Out of Coverage"
When it comes to selecting a primary care physician, the term "out of network" typically does mean "out of coverage." However, when it comes to picking a dental team, the same does not apply. While choosing an in-network provider may mean a higher percentage is covered by your insurance company, it doesn't necessarily mean you'll be entirely responsible for the cost of receiving care from an out of network dentist.
#4. Ask for Help!
Understanding the "fine print" of your dental plan can be overwhelming, especially if this is your first one. Fortunately, you can ask your insurance provider or dental team for help! Although each policy is unique, they are experts at maximizing coverage so you can get the oral care you need at a reasonable price. Both parties are happy to help you understand the cost upfront. That way, you can make an informed decision on how to move forward with your routine cleaning, restorative treatment, or smile upgrade!
About the Practice
From your first phone call to the moment you checkout, you can expect a caring atmosphere, experienced team, and world-class care at Painted Skies Dental Center. With their talented staff at their side, Dr. Ramon M. Ortiz (aka Dr. Ray) and Dr. Natalie J. Ortiz are united by their mission to help their patients achieve beautiful smiles and pristine oral health. Plus, they are in-network with most PPO dental benefit plans and have an in-house dental plan for patients without insurance! If you would like to speak with their team about maximizing your benefits, don't hesitate to visit their website or give them a call at 575-521-8720.