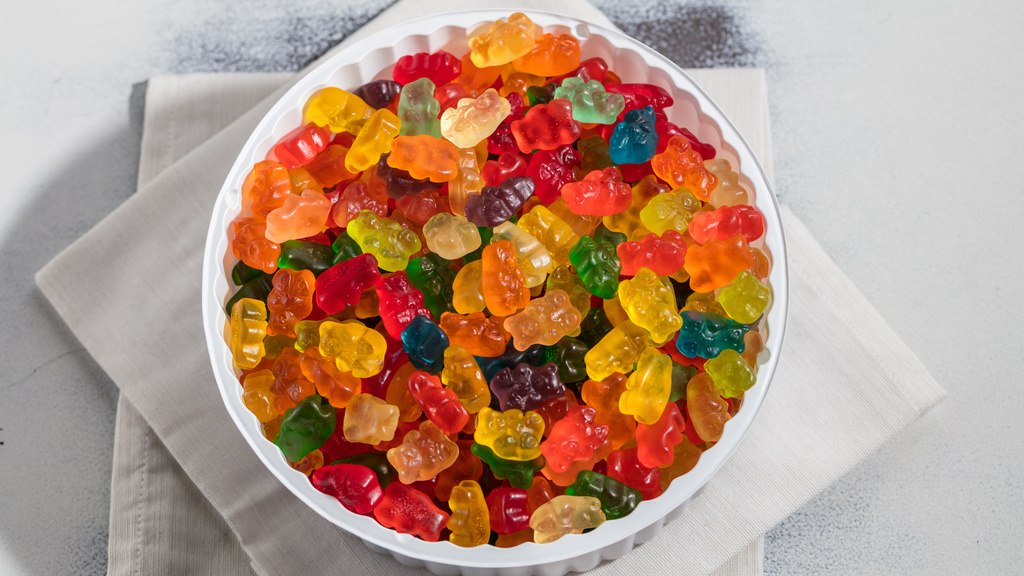 With all the changes that COVID-19 has brought to your life, grabbing a snack can be an easy way to make things feel a little bit better. But did you know that certain snacks can damage our teeth over time? Without proper care, they can accelerate the process of tooth decay, which could lead to more serious dental emergencies. While you still can visit an emergency dentist in Las Cruces to help you with major issues, you can reduce the chance of having to deal with a dental emergency on your own by paying attention to what foods you're snacking on. Read on to find out what foods you should avoid to protect your teeth.
#1 – Sticky and Sour Candy
We all know that the sugars in candy are bad for your teeth, but sticky candy amplifies the danger they present. These types of treats can easily get lodged between your teeth, which makes them the perfect food source for bad bacteria in your mouth.
Sour candies also pose a threat to your teeth. The ingredients that produce the sour flavor are often acidic. Over time, these acids can slowly break down the protective enamel layer on your teeth.
#2 – Chips and Crackers
Tooth damaging sugars can come in many forms. Foods like chips and crackers are actually composed of simple sugars called carbohydrates. The bacteria in your mouth can break them down and cause tooth decay just as they would with the sugars in candy.
#3 – Sodas & Carbonated Beverages
It's no secret that soda contains a lot of sugar, but that's not the only reason why you should avoid it to keep your teeth healthy. The carbon dioxide trapped in soda makes the beverage acidic, and it will slowly wear away at the enamel layer on your teeth. In fact, any carbonated beverage is going to have this effect on your teeth, so it's a good idea to avoid bubbly energy drinks and sparkling water too.
If that's not bad enough, the dyes used in many drinks will actually stain your teeth, so drinking soda will make your teeth weaker and uglier.
#4 – Ice
Our teeth are very strong, but there are still limits as to what they can handle on a daily basis. Ice is extremely hard, and chewing on it frequently weakens the exterior of your teeth. Eventually, they become so weak that you can start to find chips and cracks in them.
#5 – Alcoholic Beverages
The saliva in your mouth neutralizes acids, kills germs, and can actually slow the process of tooth decay. Unfortunately, alcohol dries your mouth out, leaving your teeth defenseless from harmful bacteria.
#6 – Dried Fruit
Fruit is an important part of healthy diet, but not all forms of fruit are equally good for your teeth. Dried fruits have a tendency to get stuck to your teeth. If they're not immediately brushed away, then the sugars inside them can fuel the bacteria that cause tooth decay.
What Foods Are Good for My Teeth?
If you want to avoid a dental emergency, you should try to incorporate foods into your diet that are low in sugar and don't stick to your teeth. Some foods to consider that you can find at your local grocery store are:
Vegetable sticks
Fresh fruit
Plain yogurt
Cheese
Nuts
Water
Protecting your teeth from a dental emergency doesn't mean cutting out your favorite foods from your diet entirely. By focusing on moderation and adding healthier snacks into your life, you can stop hunger and keep your teeth healthy.
About the Authors
Ramon and Natalie Ortiz are dentists at Painted Skies Dental Center in Las Cruces. They understand that dental emergencies can still happen during the COVID-19 crisis, and are ready to provide care for them when they arise. If you're concerned that a dental issue you have might require immediate attention, you can contact them at their website or at 575-521-8720.