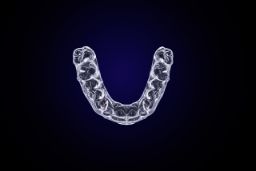 According to a study done at the University of Scranton, only 8% of the people who set New Year's resolutions actually stick to them. So why not make a different kind of resolution this year? Straightening your teeth with Invisalign has a 100% chance of success, and you can achieve the smile you've always wanted without spending years in metal braces. And since it has a 96% satisfaction rating from more than 6 million people, you can be confident you won't regret it. Gym memberships may go unused and old habits die hard, but Invisalign in Las Cruces is one resolution that's easy to stick to! Learn more below about the many benefits you can expect from this fantastic alternative to braces.
The Advantages of Invisalign
Perhaps the biggest reason people choose Invisalign is the fact that it's virtually invisible (which busy adults love because they don't have to feel embarrassed about being in orthodontic treatment). But the benefits don't end there:
Comfort – Clear aligners are made of smooth plastic that won't irritate your gums, lips and cheeks like brackets and wires can.
Flexibility – If you have a special event like a wedding or presentation at work, you have the flexibility to remove your trays.
Cleaner, healthier teeth and gums – It's very difficult to clean around metal brackets, which increases the risk of cavities and gum disease after treatment. With Invisalign, you'll be removing your trays before you brush and floss, so it's much easier to keep things clean and healthy.
Less treatment time – The average treatment time for Invisalign is 9 to 18 months. For braces, it's usually 18 to 24 months. However, it's important to remember that you must wear your trays at least 20 to 22 hours per day to finish on time.
No dietary restrictions – You'll be removing your trays before meals, so you won't have to give up any of your favorite foods like popcorn, bagels or nuts.
Are You a Good Candidate For Invisalign?
Invisalign is a great option for many people and works on most of the same bite alignment issues as braces, including:
Crowding and gaps
Underbites
Overbites
Cross bites
With that said, traditional braces may be recommended for particularly severe issues to make sure you get the best results. To know for sure if Invisalign is the best choice, start by scheduling a consultation with an Invisalign-certified dentist. After determining that Invisalign is right for you, they can give you an estimate of your treatment time and even show you virtual results of how your smile will look.
This New Year's, why not make a resolution that's guaranteed to work? In just a matter of weeks, you can be on your way to a beautifully healthy, straight smile – without the hassle of braces!
About the Author
Dr. Natalie J. Ortiz is an Invisalign-certified dentist with nearly 15 years of experience and a graduate of Creighton University School of Dentistry. She loves offering an alternative to metal braces and knows how much straight teeth improve oral health and self-confidence. If you're interested in Invisalign in Las Cruces or have any questions, she can be contacted via her website.