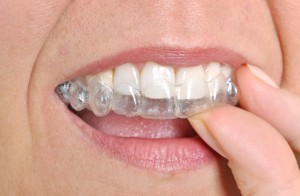 In the old days, if you wanted your teeth straightened, you had to get uncomfortable metal braces. These days, you have more options, including Invisalign – a set of clear plastic aligners that gradually shift your teeth into a straighter position. They are clear, removable, and convenient, making them massively preferable to braces. However, they still require effort on your part in order to work. Here are 10 truths about Invisalign in Las Cruces that you should know.
1. Invisalign is Painless
While getting your braces tightened can be agonizing, Invisalign is designed with your comfort in mind. Your aligners won't poke the soft tissues in your mouth like the brackets of braces do. Your teeth may be sensitive when you switch to a new set of aligners, but it's a walk in the park compared to traditional braces.
2. You Have to Be Dedicated
Invisalign only works if you wear your aligners for at least 22 hours a day. Take them out for eating and brushing your teeth, but other than that, they have to be in all the time. If you are the kind of person to remove your aligners and neglect to put them back in, Invisalign may not be ideal for you.
3. You Might Have a Lisp at First
It will take some time for your mouth to get used to the way the aligners feel. That includes how to talk with them in. Most patients report a tiny lisp for the first few days, but that fades away as your teeth grow accustomed to your aligners.
4. Invisalign Isn't for Everyone
Minor alignment issues like crooked teeth, overbites, or underbites can easily be treated by Invisalign. However, if you have severe orthodontic issues, you might see faster results with traditional braces.
5. Buy Some Travel Toothbrushes
You're going to be brushing your teeth a lot more often – after every time you eat. It's best to buy travel toothbrushes in bulk since you'll be going through so many.
6. You'll Have to Limit Your Morning Coffees
Since you'll have to brush your teeth after eating and drinking anything besides water, you'll also have to do it after coffee. Unless you want to brush your teeth an extra time, try drinking coffee at the same time you eat breakfast.
7. You Might End Up Losing Weight
Brushing your teeth so often can be annoying. You'll start to think twice about snacking on chips in the middle of the afternoon. As a result, your clothes might start fitting a little better.
8. Don't Clean Your Aligners with Toothpaste
A lot of guides recommend this, but it can actually wear down or stain your aligners. Soak them in a special Invisalign cleaning solution you can get from your dentist in Las Cruces.
9. Treatment Could Take Longer Than You Think
The average Invisalign treatment takes just twelve months, as opposed to braces' eighteen to twenty-four months. If you don't wear your aligners as often as you should, however, don't be surprised if treatment takes longer than originally planned.
10. Invisalign Is Definitely Worth It
Although it may seem like a hassle sometimes, Invisalign is so much better than braces. Wearing your aligners is much easier to deal with than having metal in your mouth for two years.
It will especially be worth it when you see perfectly straight pearly whites smiling back at you in the mirror. If you are interested in trying Invisalign, schedule a consultation with your dentist today.
About the Author
Dr. Natalie Ortiz works with her husband, Dr. Ramon Ortiz, at Painted Skies Dental Center in Las Cruces, NM. She is certified in Invisalign, so she can help you achieve a wonderfully straight smile. To learn more about how you can start your journey to a straighter smile, contact her here or call (575)-521-8720.