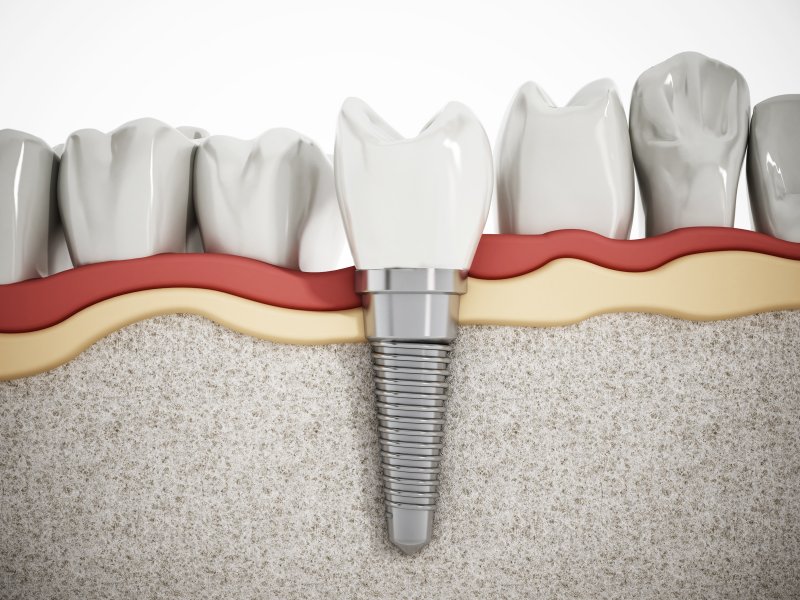 If there's a gap in your smile that you're looking to fill, your dentist will likely suggest dental implants. If they do, it's important to understand exactly what they're talking about; you'll need to know what's going to happen during the procedure and why. Here are some key terms to know ahead of time so that it'll be easier for you to get up to speed when asking about dental implants in Las Cruces.
Endosteal Implant
This is the type of implant that is being referred to most of the time. An endosteal implant has three main components:
The actual implant is a metal post surgically inserted into the jaw. It's placed below the gum line, so it won't be visible to the casual observer. Titanium posts are the most commonly used, although ceramic and zirconia can be used for patients with allergies.
An abutment is placed on top of the implant in order to attach the prosthetic tooth.
For a single tooth replacement, a crown is placed; it's designed to mimic the appearance of a natural tooth. For multiple missing teeth in a row, a fixed bridge can be used instead.
Note that when it comes to caring for endosteal implants, the metal post can last for decades – potentially a lifetime – while crowns and bridges usually need to be replaced every 5 to 15 years. Of course, these numbers vary depending on how well cared-for the implant is.
Osseointegration
The key to a successful endosteal implant is osseointegration. This is a natural process where the bone in the jaw fuses with the implant post. This gives the implant improved strength and stability, providing chewing power almost equal to that of regular teeth. Moreover, this allows the jaw to continue to receive stimulation from chewing and prevent the bone loss that often occurs with missing teeth.
Subperiosteal Implants
For patients who don't have enough bone height for osseointegration to take place, subperiosteal implants may be used as an alternative to endosteal implants. A metal frame sits on top of the jaw to hold the prosthetic teeth in place. While this can restore functionality to the mouth, it doesn't prevent bone loss, and chewing power is reduced.
Implant-Retained Dentures
In cases where an entire row of teeth is missing, endosteal implants can sometimes be used to support dentures. This helps patients avoid the slipping that can occur with traditional dentures; they'll be able to eat, talk and smile without discomfort or awkwardness.
When discussing implants with your dentist, ask plenty of questions and be open about your medical history; your specific situation is going to be unique and can affect the likelihood of a successful implant procedure. Make sure you have all the facts before you start repairing your smile!
About the Practice
At Painted Skies Dental Center, Drs. Ramon M. Ortiz and Natalie J. Ortiz provide quality dentistry in a comfortable, cheerful atmosphere. For missing teeth, they offer implants as support for various forms of prosthetic teeth such as crowns, bridges and dentures. To schedule an appointment, visit their website or call (575) 521-8720.