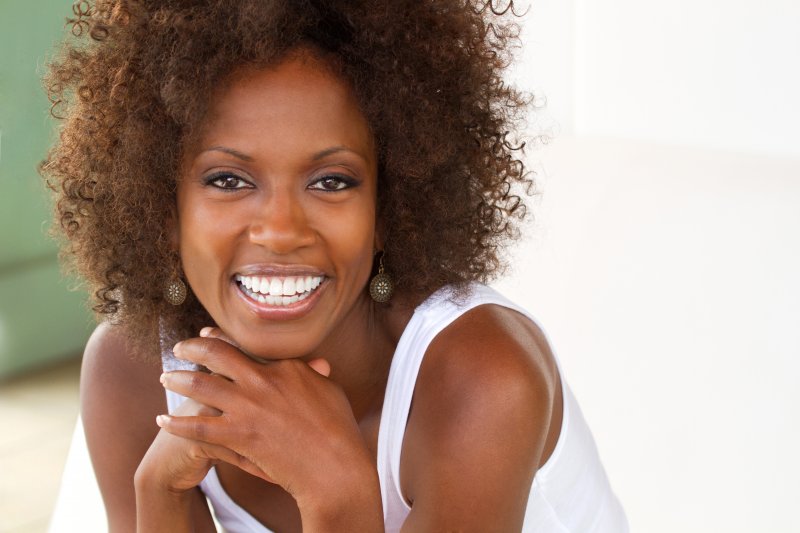 They say time waits for no one. But that's no reason why you can't get a head start on a tooth-friendly 2019. A great way to begin is by making an appointment with your dentist in Las Cruces for both now and later on this year. You should also brush and floss regularly, eat a sensible diet, and steer clear of tobacco and vaping devices. Each of these tips offers real payoffs for your well-being.
Start with the Basics
All great coaches starts with the same advice to their players: "master the basics." It applies as much to oral hygiene as to any other facet of life; and there's nothing more basic than regular brushing and flossing.
To get the most benefit from brushing, you should use a soft bristle toothbrush with the ADA seal of acceptance on the packaging. You should brush for a full two minutes and cover all sides of your teeth: front, back, and chewing surfaces.
The amount of time you spend brushing is just as crucial as your technique. Remember the "2 x 2" rule. Brush for a full two minutes at least two times per day; after each meal is even better.
Flossing once per day is an essential follow-up. Do you find floss string uncomfortable or hard to hold? Try an interdental toothbrush, which offers the same benefits as regular floss. Follow up with a refreshing mouthwash or dental rinse as a finishing touch. Remember to follow directions on the label.
Eat Your Way to Better Teeth
Many of us think of the link between nutrition and our teeth in negative terms; i.e. "don't eat sugar." In reality, what you do eat is every bit as important as what you don't eat. That's because your body needs the right kinds of nutrients to keep your teeth and gums healthy. A well-rounded diet should include the following:
Plenty of protein. This can include lean meats like chicken and turkey breast, seafoods like tuna and salmon, or vegetarian sources like beans and tofu.
Fresh produce. Raw or minimally processed is what you're shooting for here. Examples include tomatoes, broccoli, lettuce, cabbage, carrots, and Brussels sprouts. Enjoy them as a salad or serve them alongside your favorite entrée.
Whole grains. Look for bread with the phrase "whole wheat" on the label. Watch out for brands that load up their products with extra sugar.
Calcium. Reduced-fat milk, cheese, and yogurt are good choices.
Fiber. This is found in whole grains and produce.
Last But Not Least…
We'd be remiss in our duties if we forgot to mention the importance of seeing your dentist for regular exams and cleanings. A good rule of thumb is to schedule your appointments every six months.
An easy way to remember this is to tie your visits to the changes of the seasons. When winter gives way to spring and summer gives way to fall, it's a great time to see your dentist.
2019 will be gone before you know it. Make the most of the year by taking care of your teeth and gums. That way you'll look back with happy smiles, not aching regrets.
About the Author
Dr. Ramon M, Ortiz, known affectionately to his patients as "Dr. Ray," is a great believer in preventative care. He spends much of his average day focused on the topics discussed in this post. You can reach his office online or by calling (575) 233-6648.