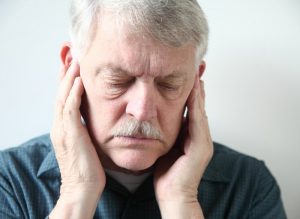 When you open your jaw to speak or chew food, have you noticed a clicking sound or pain? If so, your dentist in Las Cruces says you could be suffering from temporomandibular joint (TMJ) dysfunction, a condition over 20 million Americans suffer from. As you read on, you'll learn what the disorder entails, its symptoms and how your dentist can treat it.
TMJ Disorder Explained
The TMJ complex is located slightly below your ear and regulates the opening and closing of your jaw. It's a dynamic joint in that it can move up-down, side-to-side, forward-back and in slight ellipticals. Because it can move through many planes of motion and is utilized so often throughout the day, the joint can become worn.
TMJ dysfunction can be brought on by a host of problems like teeth grinding, orthodontic misalignment and aggressive jaw activity.
Symptoms of TMJ Disorder
Here are some of the warning signs of TMJ Dysfunction:
Headaches
Clicking and popping in the jaw
Jaw pain when the joint moves
Inability to open the jaw completely
How Can Your Dentist Help?
You can recover from TMJ issues through a combination of treatment from your specialist and some lifestyle changes. Your TMJ Therapy expert offers the following:
Occlusal Splints – An occlusal splint is an oral appliance designed to allow your jaw to rest in its correct position, and it also helps to relieve the stress on the two joints. After the jaw is realigned properly, you'll be able to eat and speak normally again.
Occlusal Adjustments – For patients with a more advanced form of TMJ dysfunction, there may be a need for occlusal adjustments. The treatment methods can range from physical therapy to surgical procedures.
Lifestyle Changes You Can Make
Along with the help you get from your local dentist, you can also make changes in your life that will help in overcoming your TMJ issues. Some holistic ways of treating the condition are to start meditating, to begin a new exercise regimen or simply learn to relax and let things go that aren't as consequential as you may initially think.
Another key is to be proactive. If you notice changes in your oral health and discomfort, then you shouldn't hesitate to reach out to your local specialist to be examined.
With the expert TMJ treatment in Las Cruces you receive, you can soon regain the painless function of your jaw. Thus, you can eat the foods you love and talk with no restrictions.
So reach out today to schedule a consultation.
About the Author
Dr. Natalie J. Ortiz earned her dental degree from Creighton University School of Dentistry. She has since gone on to notch a decade of experience providing dental care. A well-rounded professional, Dr. Ortiz takes continuing education courses, which includes advanced training in oral occlusion. She combines the latter with her vast knowledge and years of experience to help patients overcome issues related to their TMJ at Painted Skies Dental Center, and she can be reached for more information through her website.