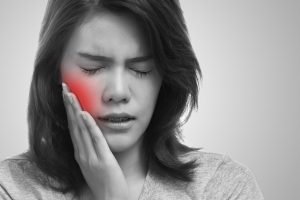 After a long Friday morning meeting at work, you and your coworkers head out to eat lunch at your favorite nearby restaurant. The weekend has almost arrived, and the Las Cruces sun is shining. As the table conversation revolves around everyone's weekend plans, you dive expectantly into your salad – but suddenly, you bite down on something hard and pain shoots through your mouth. The culprit? A hidden olive still with the pit, which has just cracked your tooth.
Accidents happen when we least expect them – and when they involve harm to our teeth, they can cause high levels of pain and should be handled immediately. If you are worried about what to do if you injure your teeth or mouth, do not panic – your emergency dentist in Las Cruces has all the information you need to know below.
Common Dental Emergencies and How to Handle Them
Knowing what to do in case of a dental emergency can be important to your oral health. One of your first steps after suffering dental trauma should be calling a dental professional. But do not worry, even before arriving to your dentist's office there are actions you can take at home to prevent further damage and ease the pain.
Below is a list of common dental emergencies and what steps you should take if they happen to you:
Knocked out tooth – First, try placing the tooth back in the original socket. If that's not possible, place it in a container of water or milk until you can reach our office.
Cracked or broken tooth – Rinse your mouth with warm water to clean the area and press a cold compress or bag of ice to your face to keep any swelling down. Save and rinse the broken pieces; it may not be possible to reattach them but bring them with you to your dentist's office just in case.
Toothaches – Rinse with warm water to clean out your mouth.
Bite or cuts to your mouth or tongue – These injuries can often cause a lot of bleeding, but don't panic: the injury may look worse than it really is. Clean the area with warm water and apply a cold compress or bag of ice to relieve swelling.
Objects stuck in your mouth – Try to gently remove with floss. Never attempt to remove the object with a sharp or pointed instrument.
Following these simple steps can relieve pain and hold you over until you see your dental professional.
How to Avoid a Dental Emergency
Many dental emergencies cannot be avoided. However, there are some everyday precautions you can follow to reduce the chances that you will injure your mouth. Below is some simple advice to help you avoid dental accidents:
Wear a mouthguard to protect your teeth when playing sports or participating in recreational activities
Avoid chewing on extremely hard foods that can easily crack a tooth, such as popcorn kernels, hard candy or ice cubes
Refrain from using your teeth to cut, tear or open packages – that is why scissors were invented!
However, if the unavoidable happens and you do suffer a dental trauma, do not hesitate to pick up the phone and call your emergency dentist in Las Cruces.
About Painted Skies Dental Center
Led by Drs. Ramon and Natalie Ortiz, the team at Painted Skies Dental Center helps Las Cruces families and individuals achieve the healthy, winning smiles they deserve. In addition to offering the finest in cosmetic, implant and family dental care, Painted Skies Dental Center provides emergency dentistry services to patients from Las Cruces, Sonoma Ranch and other surrounding communities. To learn more, visit the Painted Skies Dental Center website or reach them by phone at +1 575-521-8720.