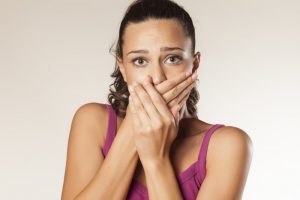 When it comes to your teeth, you're not the only person who's concerned with their appearance. A recent study shows that over 30 percent of Americans say the first thing they notice about a person is his or her smile. Thus, it can be a little stressful when you know that you have aesthetic flaws, but what can you do about it? Your cosmetic dentist in Las Cruces says there are a host of methods available to deliver smile perfection, which you'll learn more about as you continue reading.
What is Cosmetic Dentistry?
Cosmetic dentistry is the branch of care that focuses more on the appearance of your teeth. A common misconception is that it is not significant to your overall wellness, but nothing could be further from the truth. "How so?" You may ask.
Scientists have discovered that your self-esteem plays a vital role in the regulation of your hormones. Thus, the better your perception of yourself is, the less stress hormones like adrenaline and cortisol that are emitted into your bloodstream, which can lead to serious health problems over time.
Conversely, a simple task like improving your smile will cause the flow of a different type of hormones, called endorphins. These can simply be classified as your happy hormones, producing a calming effect throughout your body and encouraging a more stable environment.
What are the Different Types of Cosmetic Applications Available?
The following are the different cosmetic methods that your local dentists are skilled in:
Porcelain Veneers – Custom-made from high quality ceramic, these thin shells are applied to your teeth and correct slightly gapped, misaligned, crooked or stained ivories.
Invisalign Clear Braces – If you're not fond of the idea of wearing metal brackets and wires in your mouth for at least 24 months, then the Invisalign method is what you need. It's custom designed clear trays allow you to correct your bite and appearance while maintaining your dignity.
Digital Smile Design – What if you could peer into the future? You can with Digital Smile Design. It's a technological advancement that incorporates digital X-Rays and photography to allow you to see how a treatment process will correct your teeth and what the final results will look like.
Zoom! Teeth Whitening – There are a lot of teeth whitening options available, but the Zoom! method stands in a class of its own, using a powerful gel and laser to break up troublesome stains on your teeth. You'll leave your dentist's office looking like a new person in just one visit!
At-Home Teeth Whitening – If you'd like the convenience of whitening your teeth at home but desire a process more effective than the over-the-counter options available, then at-home whitening is the perfect fit. You'll receive a personalized whitening plan with specific dosages and wear times to maximize your results. After a few applications, you'll smile will look like you've had a total makeover!
Tooth-Colored Fillings – Gone are the days when silver-looking (amalgam) tooth fillings were the standard. You now can enjoy the benefits of both aesthetic and functional improvements with durable tooth-colored fillings made from ceramic.
Whatever your cosmetic needs are, there is an avenue for you to taste the sweet nectar of smile perfection. Reach out to your dentist today to schedule a consultation – you deserve to be happy!
About the Author
Dr. Natalie J. Ortiz earned her dental degree from Creighton University School of Dentistry. In addition, she is specially trained in CEREC dentistry and certified in Invisalign. Dr. Ortiz provides patients with comprehensive and compassionate care at Painted Skies Dental Care and can be reached for more information through her website.