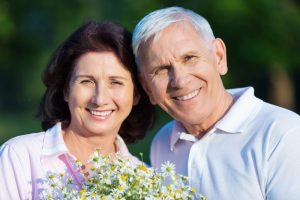 Do you exercise daily? After all, your regular doctor told you that 30 minutes of cardio at least 3 to 4 times a week will do the heart good, right?
What if you found out that if you didn't take care of the rest of your body—like your smile—that you could still be risking your heart health? It's true! There have been studies that show a correlation between gum disease and heart disease.
If you would like to avoid this fate, continue reading this week's blog post from your dentist in Las Cruces.
What is Gum Disease?
Gum disease, and its advanced stage periodontal disease, take place when the soft tissues that surround your teeth become infected from dental debris, bacteria, and plaque buildup over time.
This debilitating dental disease can occur when the gums around surrounding teeth are infected, inflamed, or otherwise damaged when poor oral hygiene takes over the mouth or in come cases from other health issues that effect the strength of gums. In some cases, even genetics can play a part in developing gum disease.
The main symptoms of gum disease are swollen, red gums, bleeding gums, gum recession, inflammation, and sensitivity. The disease can even lead to tooth loss!
What is Heart Disease?
Heart disease can be identified in many ways, but it mainly effects the oxygen and blood flow throughout your body because the health of your heart becomes compromised. You may experience these problems if you have heart disease: blood pressure, tissue inflammation, heart valve blockage, or even increased cholesterol.
The disease has many origins and neglecting your smile's health can be one of them. Here's how the two diseases are connected.
What Is the Correlation Between Gum and Heart Disease?
What these two conditions have in common is the inflammation that both of these conditions share. When you develop gum disease, your gums can become inflamed and begin to recede. After gum recession starts, anything that enters the mouth and the existing bacteria/plaque of the mouth can enter your blood stream. The recession causes holes in your smile that act as portals to the rest of your body.
If you suffer from gum disease, it's essential to seek the appropriate treatment as soon as possible. The plaque and dental bacteria can easily enter the blood stream and plug the valves in your heart, leading to a heart attack.
Get the appropriate care that you need today for either condition when you contact your local dentist for assistance!
---
About Our Office
Here at Painted Skies Dental Center, we take pride in keeping each of our patient's health in great condition—and this doesn't just go for only oral health. We are willing to partner with your regular doctors to make sure that your whole body stays in great shape, too. Call us today to schedule your next appointment!