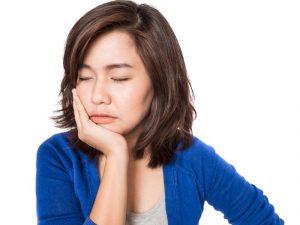 You love to eat apples, but today something went wrong. When you bit down and began to chew, a sudden, sharp pain shot through the right side of your mouth. You know that it was more than sensitivity to temperature because your apple wasn't cold, and the pain lingered for several seconds after you stopped chewing. This leaves you wondering whether something serious is going on with your mouth. Your dentist says there probably is and that you may need a root canal of Las Cruces. Read on to learn more about this procedure and why it's used.
What is a Root Canal?
A root canal is a procedure used to address the advanced decay of a tooth. By the time it is employed, the enamel has been penetrated, the more sensitive dentin surpassed, and the inner core of your tooth is exposed. This is where the pulp is, the part that houses the nerves.
If there's enough of your tooth left to be salvaged, your dentist will remove the decayed tissue, clean the area, fill and seal it. This restores the tooth to its normal function.
How to Determine if You Need a Root Canal
Here's a more detailed look at the symptoms that can indicate that you need a root canal:
Intensity of the Pain – Root canal pain is significantly different from mere sensitivity. The pain can be mild to severe and may become more intense as the day goes on.
Sensitivity to Contact – Another sign that you may need a root canal is sensitivity to contact, meaning that when pressure is applied to your tooth, you feel increased discomfort.
Tender Gums – In the effected area, you may notice tender or swollen gums, a possible sign of infection.
What to Do if You Think You Need a Root Canal
If you think that you need a root canal, contact your dentist immediately. He will advise you as to whether you need emergency care. In the meantime, to soothe the pain and any swelling, you can apply an ice pack to the outside of your jaw and take either Ibuprofen or Tylenol.
Relax
The most important thing to do in these situations is stay calm. You have a trusted professional available to help you get back to normal.
Be mindful, though, that after your root canal procedure is done, it's important that you take this opportunity to practice better oral hygiene and maintain semi-annual visits with your dentist to ensure that you have excellent oral health for years to come.
About the Author
Dr. Raymond Ortiz is a firm believer that a dentist should grow with his profession, which is why he has spent considerable time broadening his knowledge since graduating from dental school. He practices at Painted Skies Dental Center and can be reached for more information through his website.