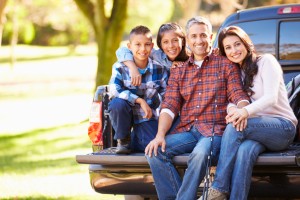 When you brush your teeth in the morning, how long does your fresh breath last? If an hour or less goes by and you're reaching for the mint gum, you need some better-breath tips. What's going on in that mouth of yours? It may be gum disease, says your dentist in Las Cruces. Many people underestimate the effect their gums have on their breath.
The truth is that persistent foul breath is one of the most common indicators of gum disease. And considering the fact that the majority of Americans over the age of 35 are dealing with the periodontal infection, it's no surprise that the sale of breath mints is steadily rising.
So what's the secret to fresh breath? It's really not much of a surprise — the trick to breathing rosy no matter what time of day is healthy gums. We've provided some tips for better gum health below!
#1: Floss Every Day
Did you hear the recent rumor that flossing may not be all that necessary? Ignore it. Dental floss is the only way to remove the leftover food particles and bacteria that your toothbrush just can't reach. If you want some proof of the little strand's effectiveness, just give your used floss a whiff the next time you've skipped a few days. That's the bacteria you're allowing to stew in your mouth when you leave off the crucial step.
#2: Drink Plenty of Water
Think hydration is only good for your skin and nails? Nope. Drinking plenty of water throughout the day also encourages saliva production. When your mouth has plenty of spit, it can naturally rinse away the bacteria and food particles that cause tooth decay and gum disease (the bad-breath culprit). What's more, H2O can also make you feel more energized. So the next time you hit your midday slump, reach for the water instead of that coffee. You may notice the shade of your teeth improving along with your breath.
#3: Add a Mouthrinse
While it is never a good substitute for regular brushing and flossing, a good mouthrinse can kill the bacteria that causes bad breath throughout the day. You can stash one in the work bathroom and give your mouth a quick swish the next time you think your breath could use a pick-me-up. Mouthwash comes in a variety of formulas — talk to your dentist about which solution may be best for you.
#4: Chew Sugar-Free Gum
Aside from giving your breath a minty kick, popping a piece of sugar-free gum in your mouth after meals or mid-morning stimulates saliva production in the same way drinking water does. Stock up on sugar free gum the next time you're at the store — it's a small investment for fresher breath and a healthier smile.
Want a surprise bonus tip? Visit your dentist regularly for preventive care. Whether you think you need it or not, a six month checkup and cleaning is vital for maintaining healthy teeth and gums — and that fights bad breath. When was your last visit to the dentist? If it's been more than six months, we encourage you to give us a call today.